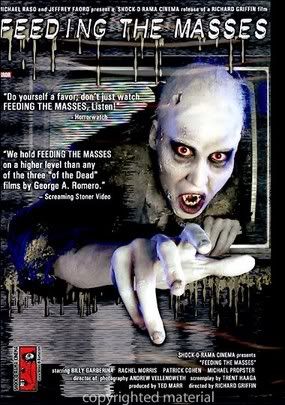 Director: Richard Griffin
Cast: Billy Garberina, Rachel Morris, Patrick Cohen, Michael Propster
Runtime: 85 min.
Language:
English
Subs: None
Country: USA
Format: Xvid
Size: 700 MB
Video Quality: 1006 kbps
Resolution: 640 x 320
It's funny, but few films dealing with the end of the world look at it from the everyday perspective. True, envisioning the final moments of the planet may not require a routine examination. But unless we are immediately wiped out by a series of nuclear blasts, the world will not die instantaneously. Instead, whatever the reason for the impending apocalypse, the various factors will be small at first, mere blips on the cultural landscape. By the time the real danger has arrived - indeed, by the time the media has picked up the story and created their expensive computer graphics logo to oversell it - the end will be a pragmatic certainty. Still, what would those news reports look like, and who will be determining what news we see? If a plague of some sort hit our world, killing us off one by one, how would that information arrive to us - and how trustworthy would it be?
Code
http://www.imdb.com/title/tt0436301/



links from the forum (belubettlo)




Code

http://rapidshare.com/files/429032959/ProletariatProvisions.part1.rar
http://rapidshare.com/files/429032989/ProletariatProvisions.part2.rar
http://rapidshare.com/files/429033071/ProletariatProvisions.part3.rar
http://rapidshare.com/files/429045517/ProletariatProvisions.part4.rar
http://rapidshare.com/files/429045623/ProletariatProvisions.part5.rar
http://rapidshare.com/files/429146438/ProletariatProvisions.part6.rar
http://rapidshare.com/files/429058675/ProletariatProvisions.part7.rar