3 Idiots (2009)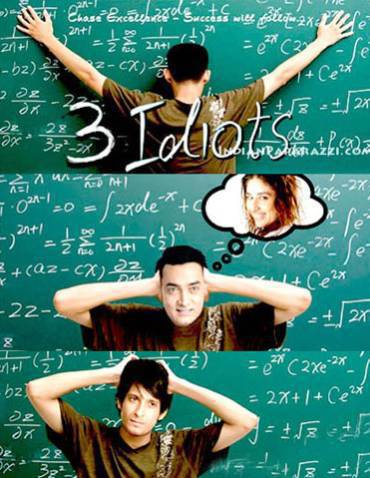 Director: Rajkumar Hirani
Writers: Rajkumar Hirani, Vidhu Vinod Chopra and Abhijit Joshi
H264 - MPEG-4 AVC (part 10) (avc1) mkv | 608x254 | Sound: MPEG AAC Audio mp4a | Color: Color | Size: 698 MB | Runtime: 164 min l Country: India | Language:
Hindi
|
Urdu
| Subtitels:
Eng
| Genre: Comedy | Drama | Romance
Cast:
Aamir Khan... Rancho
Kareena Kapoor... Pia
Madhavan... Farhan Qureshi
Sharman Joshi... Raju Rastogi
Boman Irani... Viru Sahastrabudhhe
Omi Vaidya... Chatur Ramalingam aka 'Silencer'
Javed Jaffrey... Ranchoddas Shamaldas Chanchad (as Jaaved Jaaferi)
Mona Singh... Mona
Rajeev Ravindranathan... Lead Ragging Senior
Ali Fazal... Joy
Akhil Mishra... Librarian Dubey
Parikshat Sahni... Farhan's Father (as Pareekshit Sahani)
Rahul Kumar... Millimetre - MM
Meghna Bhatia... Raju's Wife
Shoaib Ahmed... Chote
Jayant Kripalani... Campus Interview Panel Head (as Jayant Kriplani)
Chandrashekhar... Airlines Ground Staff 2
Dushyant Wagh... Centimetre
Achyut Potdar... Machine Class Professor
Atul Tiwari... Minister in Auditorium
Arun Bali... Shamaldas Chanchad
Malvika Singh... Mona's Baby
Supriya Shukla... Matron in Hospital with Pia
Amardeep Jha... Raju's Mother
Farida Dadi... Farhan's Mother
and many more....
It's time to roll out the red carpet, strum the guitars, blow the trumpets, beat the drums, uncork the bottles of red wine and dance to the tune of 'Aal izz well,' because all is indeed well. Before the start, I must admit, I had a slight reservation whether Raju Hirani, the man who successfully wooed the masses with Munnabhai series, be able to serve today's young, ruthless and nitpicky generation? Tackling a young and peppy theme in the presence of ever-critical, scrutinizing eyes that cry for realism, but only under the fundamental stipulation of it being coated with entertainment, is not an easy task. Nor is it an easy task for a director to make a strong, personal, philosophical statement in today's cynical times. Hirani expresses his beliefs clearly and effectively without committing the cardinal sin of getting preachy. He also deserves kudos for convincing Aamir to play a college student. No one else could have done justice to Rancho's character other than the master.
IMDb:
http://www.imdb.com/title/tt1187043/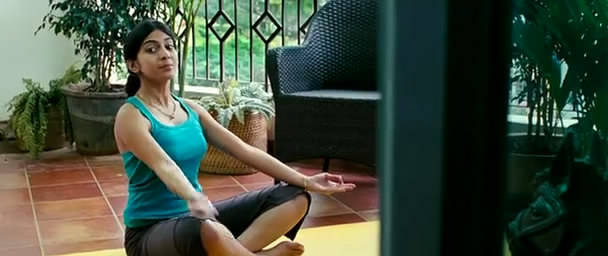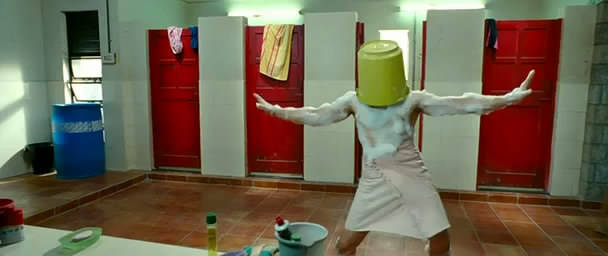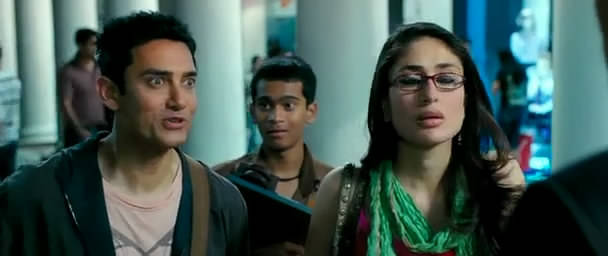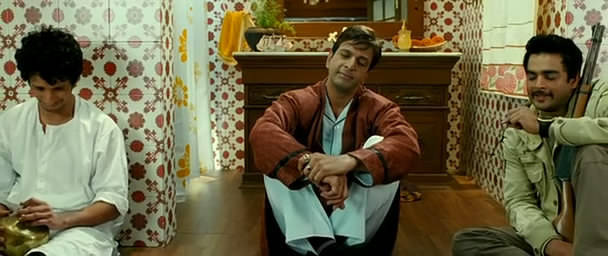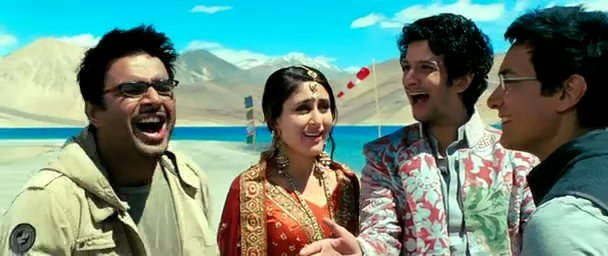 Code:
http://www.rapidshare.com/files/417996407/fact.nr.stupi.309.part1.rar
http://www.rapidshare.com/files/417998187/fact.nr.stupi.309.part2.rar
http://www.rapidshare.com/files/417999680/fact.nr.stupi.309.part3.rar
http://www.rapidshare.com/files/418001730/fact.nr.stupi.309.part4.rar
http://www.rapidshare.com/files/418003603/fact.nr.stupi.309.part5.rar
http://www.rapidshare.com/files/418005999/fact.nr.stupi.309.part6.rar
http://www.rapidshare.com/files/418007401/fact.nr.stupi.309.part7.rar
http://www.rapidshare.com/files/418010548/fact.nr.stupi.309.part8.rar

http://www.megaupload.com/?d=MVTXSHNW
http://www.megaupload.com/?d=EABRO7ED
http://www.megaupload.com/?d=PBYCZGF8
http://www.megaupload.com/?d=GZDPWVFH
http://www.megaupload.com/?d=CCC390AS
http://www.megaupload.com/?d=X2Y1K11N
http://www.megaupload.com/?d=M6EQ3X0T
http://www.megaupload.com/?d=UDFEKQX2
Pass: 56b-uatsyn