... from the web ...
L'Amour c'est mieux à deux [DVDrip] 2010
XviD-876 | mp3@130 | 576x304 |

French

(no sub yet)
|
1h36 | 700 Mb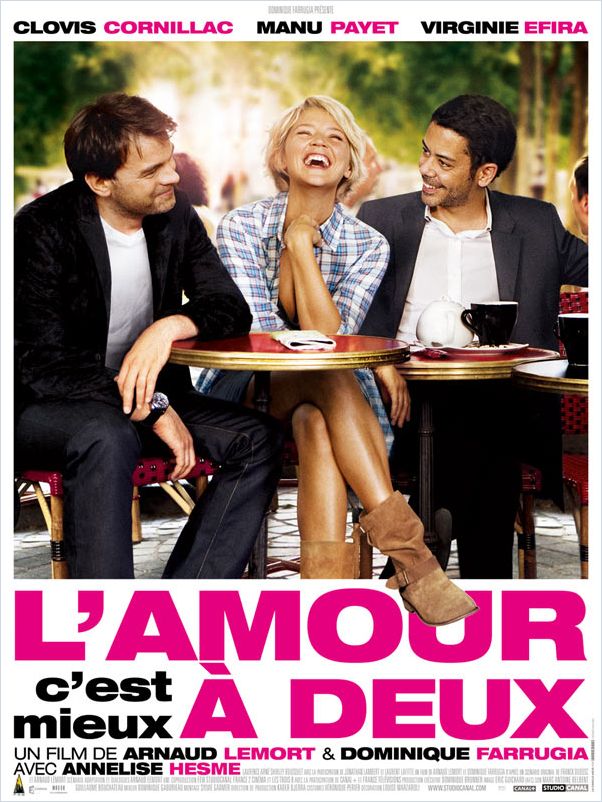 France
05 Mai 2010
Réalisateur Dominique FARRUGIA
Avec
Clovis Cornillac, Virginie Efira, Manu Payet,
For the Frenchies -->
http://www.unifrance.org/film/30593/l-amour-c-est-mieux-a-deux
Michel and Vincent have been friends since childhood but they have diametrically opposed views when it comes to romance. Whereas Michel believes in true love, the kind that arrives by chance and strikes like a thunderbolt, Vincent is firmly of the opinion that a man's brain is merely an extension of his penis. The two men are about to discover that their assumptions about love and women are equally wide of the mark...
IMDB
Screenshots avec MPC
RS
http://rapidshare.com/files/422038812/la_mource_st_mie_uxad_eux.part7.rar
http://rapidshare.com/files/422036529/la_mource_st_mie_uxad_eux.part6.rar
http://rapidshare.com/files/422034096/la_mource_st_mie_uxad_eux.part5.rar
http://rapidshare.com/files/422031592/la_mource_st_mie_uxad_eux.part4.rar
http://rapidshare.com/files/422029160/la_mource_st_mie_uxad_eux.part3.rar
http://rapidshare.com/files/422026330/la_mource_st_mie_uxad_eux.part2.rar
http://rapidshare.com/files/422023520/la_mource_st_mie_uxad_eux.part1.rar
MU
http://www.megaupload.com/?d=NEYMHB36
FS
http://www.fileserve.com/file/XhfBQ6H
DE
http://depositfiles.com/en/files/3jxiywyd9