La campana del infierno (Bell from Hell) (1973)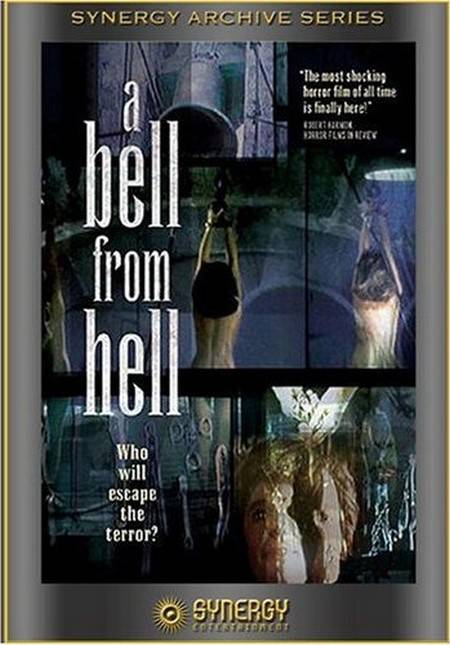 Director: Claudio Guerín
Writer: Santiago Moncada
MPEG-4 (XVID) | 640x344 | Sound: mpga | Color: Color | Size: 787 MB | Runtime: 93 min | Country: Spain | France | Language:
English
| Subtitel: None | Genre: Horror | Thriller
Cast:
Renaud Verley ... Juan (John in English version)
Viveca Lindfors... Marta
Alfredo Mayo... Don Pedro
Maribel Martín... Esther
Nuria Gimeno... Teresa
Christina von Blanc... María (as Christine Betzner)
Saturno Cerra
Nicole Vesperini
Erasmo Pascual... Priest
Antonio Puga
Juan Cazalilla
Tito García
Rosetta Vellisca
Ángel Blanco
Susana Latour... Juan's mother
This is a true unique creepy movie of the early 70's. No Hollywoodtrash, pure sickening. Scene's at an abattoir, incest, rape and that with no blood and almost no nudity. Excellent how this movie takes you to the end, a bit slow the first half but then suddenly it all start moving in the Italian way, sometimes it made me remind of 'The beyond'. Beautiful filmed and great performances. Weird how an open door and some fog combined with "frere jacques" can make your flesh creep. If you can stand animal cruelty search the full uncut of this one, I can't tell if the DVD release is uncut. You will stick until the end...
... walks a fine line between horror and sick humor.
IMDb:
Code
http://www.imdb.com/title/tt0069838/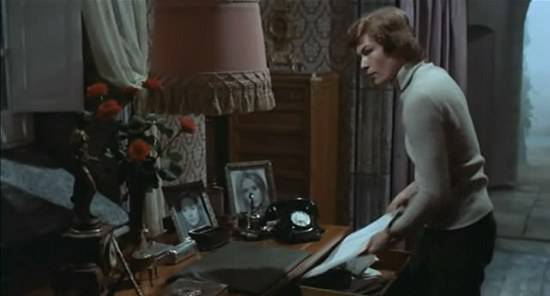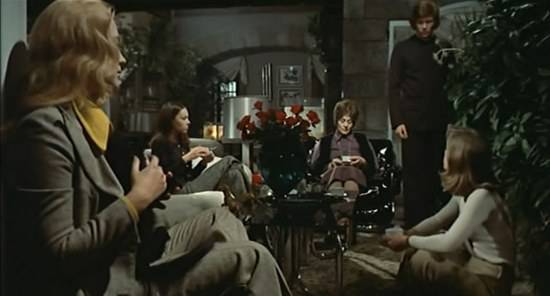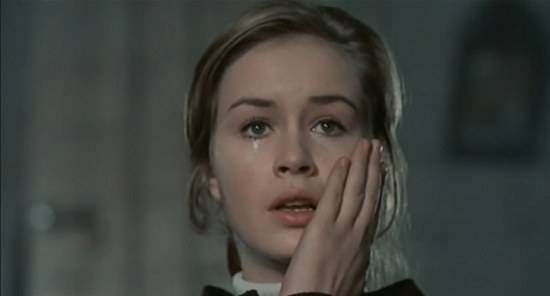 Code
http://rapidshare.com/files/378489657/a_bell_from_hell_1973.part1.rar
http://rapidshare.com/files/378503569/a_bell_from_hell_1973.part2.rar
http://rapidshare.com/files/378514087/a_bell_from_hell_1973.part3.rar
http://rapidshare.com/files/378522616/a_bell_from_hell_1973.part4.rar
Code
http://www.megaupload.com/?d=GOB4EXNR
http://www.megaupload.com/?d=HG5NIC8J
http://www.megaupload.com/?d=BUL9531P
http://www.megaupload.com/?d=CH8ZWI4G
No Pass