A History of Violence (2005)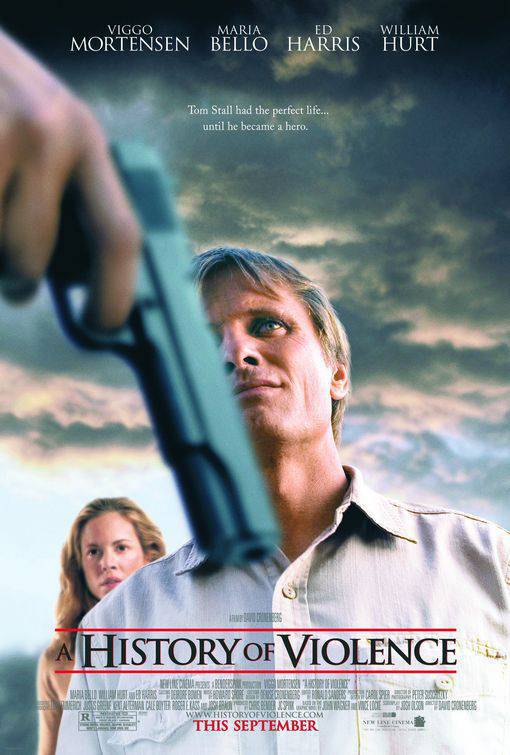 Director: David Cronenberg
Writers: John Wagner, Vince Locke and Josh Olson
DVDRip MKV | 880x480 | mp4a | Color: Color | Country: USA | Germany | Language:
English
| Subtitel: Eng, Tur | 693 MB | 96 Min l Genre: Action | Crime | Drama | Thriller
Cast:
Viggo Mortensen... Tom Stall
Maria Bello... Edie Stall
Ed Harris... Carl Fogarty
William Hurt... Richie Cusack
Ashton Holmes... Jack Stall
Peter MacNeill... Sheriff Sam Carney
Stephen McHattie... Leland
Greg Bryk... Billy
Kyle Schmid... Bobby
Sumela Kay... Judy Danvers
Gerry Quigley... Mick
Deborah Drakeford... Charlotte
Heidi Hayes... Sarah Stall
Aidan Devine... Charlie Roarke
Bill MacDonald... Frank Mulligan
This is the story of a mild-mannered man, named Tom Stall, who becomes a local hero through an act of violence, he lives a happy and quiet life with his lawyer wife and their two children in the small town of Millbrook, Indiana. But one night their idyllic existence is shattered when Tom foils a vicious attempted robbery in his diner. Sensing danger, he takes action and saves his customers and friends in the self-defense killings of two-sought-after criminals. Heralded as a hero, Tom's life is changed overnight, attracting a national media circus, which forces him into the spotlight. Uncomfortable with his newfound celebrity, Tom tries to return to the normalcy of his ordinary life only to be confronted by a mysterious and threatening man who arrives in town believing Tom is the man who wronged him in the past. As Tom and his family fight back against this case of mistaken identity and struggle to cope with their changed reality, they are forced to confront their relationships and the divisive issues which surface as a result.
IMDb
Code
http://www.imdb.com/title/tt0399146/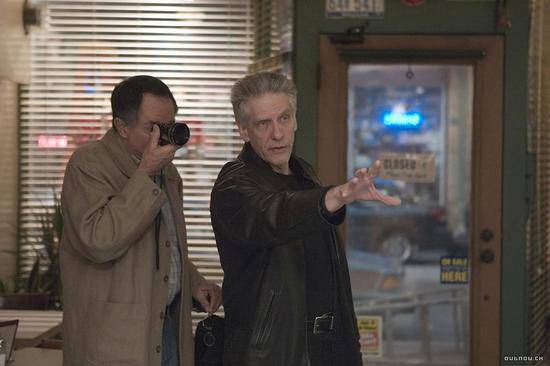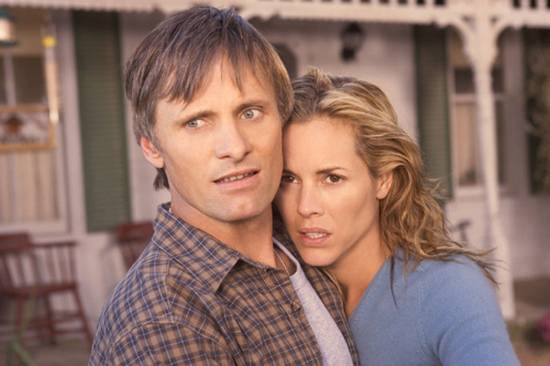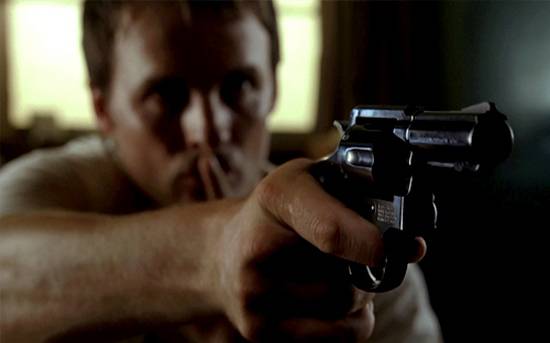 Code
http://www.rapidshare.com/files/416116286/A.History.of.Violence.part1.rar
http://www.rapidshare.com/files/416116349/A.History.of.Violence.part2.rar
http://www.rapidshare.com/files/416119987/A.History.of.Violence.part3.rar
http://www.rapidshare.com/files/416120379/A.History.of.Violence.part4.rar
http://www.rapidshare.com/files/416123574/A.History.of.Violence.part5.rar
http://www.rapidshare.com/files/416123909/A.History.of.Violence.part6.rar
http://www.rapidshare.com/files/416127359/A.History.of.Violence.part7.rar
http://www.rapidshare.com/files/416127677/A.History.of.Violence.part8.rar
Code
http://www.megaupload.com/?d=15VJ9PVL
http://www.megaupload.com/?d=R7OYDGLE
http://www.megaupload.com/?d=XU1KZ3X9
http://www.megaupload.com/?d=N1CL1E43
http://www.megaupload.com/?d=FZ6AWT6Y
http://www.megaupload.com/?d=O0CGHONT
http://www.megaupload.com/?d=H20RXL80
http://www.megaupload.com/?d=LV80WN8P
No Pass