High Art (1998)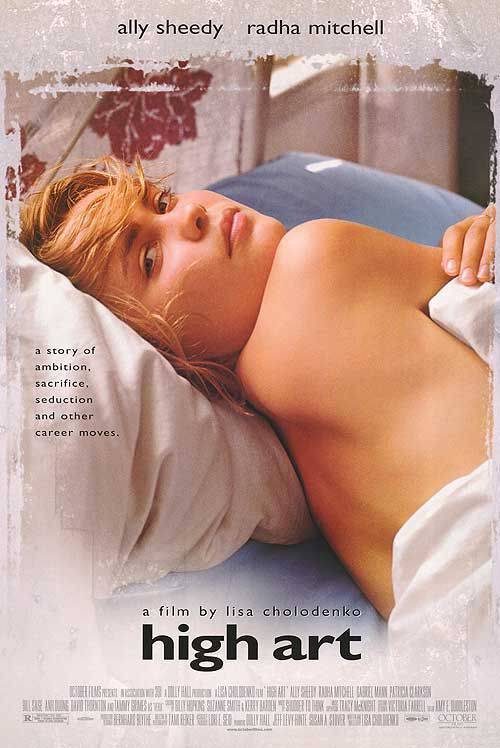 Director: Lisa Cholodenko
Writers: Lisa Cholodenko
Awards: 7 wins & 14 nominations
Codec: MPEG-4 Video (XVID) | 640x360 | Codec: MPEG Audio layer 1/2/3 (mpga) | Color: Color | Size: 684 MB | Runtime: 102 min | Country: Canada | USA | Language:
English
| Subtitel: Eng srt | Genre: Drama | Romance
Cast:
Radha Mitchell... Syd
Gabriel Mann... James
Charis Michelsen... Debby
David Thornton... Harry
Anh Duong... Dominique
Ally Sheedy... Lucy Berliner
Patricia Clarkson... Greta
Helen Mendes... White Hawk
Bill Sage... Arnie
Tammy Grimes... Vera
Cindra Feuer... Delia
Anthony Ruivivar... Xander
Elaine Tse... Zoe
Rudolf Martin... Dieter
Laura Ekstrand... Waitress
Lisa Cholodenko wrote and directed this lesbian-themed drama, winner of the 1998 Sundance Film Festival's Waldo Salt Screenwriting Award. Ambitious photography magazine associate editor Syd (Radha Mitchell) has a ho-hum relationship with James (Gabriel Mann). Investigating a ceiling leak, she enters the apartment of her neighbor, retired photographer Lucy Berliner (Ally Sheedy), who lives with former Fassbinder actress Greta (Patricia Clarkson), a heroin addict. The friendship between the worldly Lucy and the naive, insecure Syd ripens into an affair, one destined to change the lives of both women.
Review A rather draggy melodrama bolstered by some superb acting, Lisa Cholodenko's debut effort nevertheless has its finger on the pulse of the disaffected New York artist, and when High Art explores that walk of life, it is indelible. Ally Sheedy gives a fierce, subtly hypnotic performance in the lead role, her haunted expressions never before put to better use on the big screen. Her lesbian photographer character is anything but a stereotype, and Sheedy gives the role amazing reserves of feeling without resorting to unnecessary pathos. Radha Mitchell is rather wan as her chief love interest, but Patricia Clarkson is mordantly funny and surprisingly affecting as her German lover and drug-fiend pal. If High Art took itself a little less seriously, it might have been more involving as a whole, but Cholodenko has fashioned an interesting tale filled with recognizable truths about the nature of drug addiction and the uneasy effect it has on a community of artists. In an unforeseen comeback role, Sheedy raised quite a few eyebrows for her work here, no place more so than at the 1999 Independent Spirit Awards, where she surprisingly picked up the Best Actress trophy and gave a lengthy, profanity-laden speech about -- among other things -- her resurrection from straight-to-video fodder.
IMDb:
Code
http://www.imdb.com/title/tt0139362/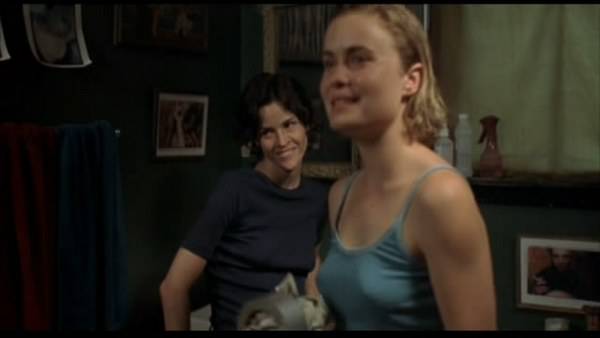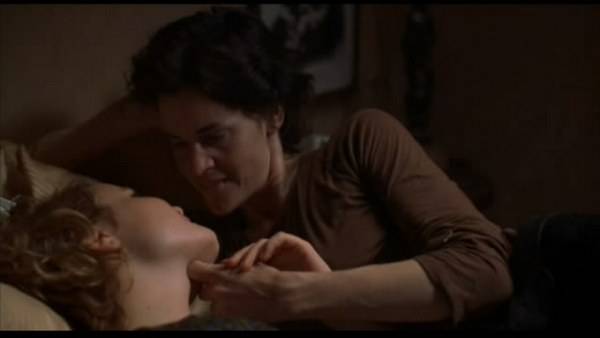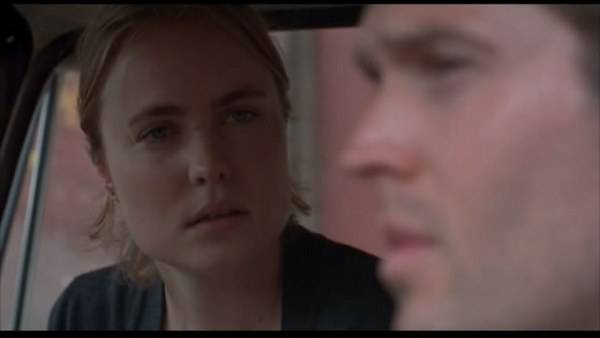 Code
http://www.rapidshare.com/files/418675383/High.Art.98.part1.rar
http://www.rapidshare.com/files/418675485/High.Art.98.part2.rar
http://www.rapidshare.com/files/418683320/High.Art.98.part3.rar
http://www.rapidshare.com/files/418684342/High.Art.98.part4.rar
Code
http://www.megaupload.com/?d=PN1Z7TT1
http://www.megaupload.com/?d=FCHGXKE0
http://www.megaupload.com/?d=5HGPTKS0
http://www.megaupload.com/?d=C61XZRLC
No Pass