Hanger (2009)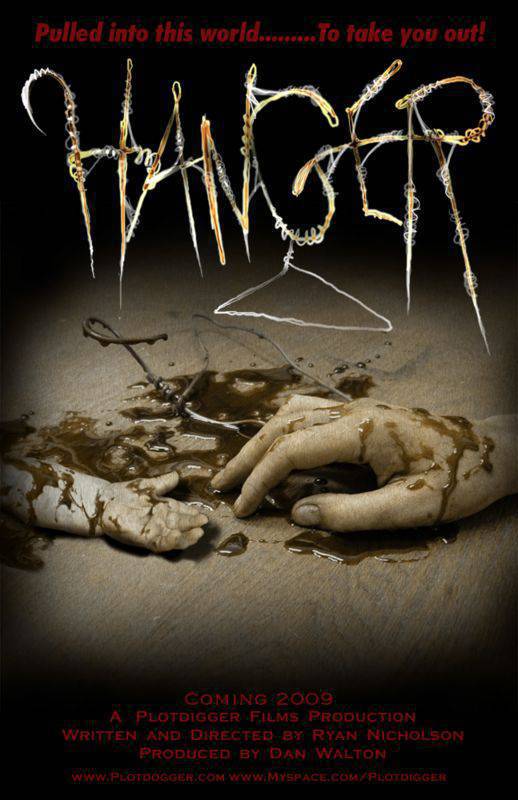 Director: Ryan Nicholson
Writers: Ryan Nicholson and Patrick Coble
XviD | 640x352 | MPEG | Color: Color | Size: 699 MB | Runtime: 73 min | Country: Canada | Language:
English
| Subtitel: None| Horror
Cast:
Debbie Rochon... Rose
Dan Ellis... The John
Nathan Dashwood... Hanger
Ronald Patrick Thompson... Leroy
Lloyd Kaufman... Melvina the Tranny
Wade Gibb... Russell
Alastair Gamble... Phil
Candice Lewald... Nicole (as Candice Le)
Nadia Grey... Smashy
Stephanie Walker... Trashy
Randy Jones... The Foreman
Rochelle Lynn-Jones... Foxy White
Susan Arum... Jehovah Witless
Wayne Phillips... Jamaica Man
Michelle Grady... Trixie the Mangled Whore
A horrifying tale of revenge that begins with a back-alley abortion, and ends with a bloodbath so vicious that it brings a new meaning to 'an eye for eye.' From pimps to dealers and hookers to junkies, this film dives headfirst into the depths of human depravity.
IMDb
Code
http://www.imdb.com/title/tt1391469/
http://www.rapidshare.com/files/416740612/Hanger.9.part1.rar
http://www.rapidshare.com/files/416579669/Hanger.9.part2.rar
http://www.rapidshare.com/files/416608874/Hanger.9.part3.rar
http://www.rapidshare.com/files/416609201/Hanger.9.part4.rar
http://www.rapidshare.com/files/416601511/Hanger.9.part5.rar
http://www.rapidshare.com/files/416603066/Hanger.9.part6.rar
http://www.rapidshare.com/files/416603225/Hanger.9.part7.rar
http://www.rapidshare.com/files/416608031/Hanger.9.part8.rar
Code
http://www.megaupload.com/?d=31KOUO5Z
http://www.megaupload.com/?d=AJV0W5HX
http://www.megaupload.com/?d=D72CPULC
http://www.megaupload.com/?d=M1512RZK
http://www.megaupload.com/?d=ARWC9OPI
http://www.megaupload.com/?d=5A2IUXBX
http://www.megaupload.com/?d=CZSGXVAR
http://www.megaupload.com/?d=7OR5R69W
No Pass