The Battle of the River Plate (1956)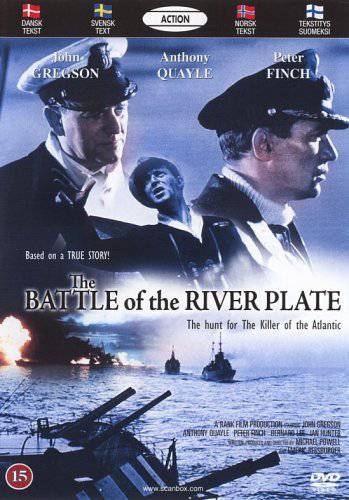 Directors and Writers: Michael Powell, Emeric Pressburger
Video: XVID | 720x576 | Sound: mpga | Color: Color | Size: 912 MB | Runtime: 114 min | Country: UK | Language:
English
| Subtitel: None | Genre: Action | Adventure | Drama | History
Cast:
John Gregson ... Captain Bell - H.M.S. Exeter
Anthony Quayle... Commodore Harwood - H.M.S. Ajax
Ian Hunter... Captain Woodhouse - H.M.S. Ajax
Jack Gwillim... Captain Parry - H.M.S. Achilles
Bernard Lee... Captain Dove - M.S. Africa Shell
Lionel Murton... Mike Fowler
Anthony Bushell... Mr. Millington Drake - British Minister, Montevideo
Peter Illing... Dr. Guani - Foreign Minister, Uruguay
Michael Goodliffe... Captain McCall - R.N., British Naval Attache for Buenos Aires
Patrick Macnee... Lieutenant Commander Medley - R.N.
John Chandos... Dr. Langmann - German Minister, Montevideo
Douglas Wilmer... M. Desmoulins - French Minister, Montevideo
William Squire... Ray Martin
Roger Delgado... Captain Varela - Uruguayan Navy
Andrew Cruickshank... Captain Stubbs - 'Doric Star'
Christopher Lee... Manolo
Edward Atienza... Pop
April Olrich... Dolores
Peter Finch... Captain Langsdorff 'Admiral Graff Spee'
María Mercedes... Madame X (credit only)
John Schlesinger... Prisoner on Graf Spee
John Le Mesurier... Rev. George Groves, Padre, HMS Exeter
Set during the early years of World War II, the War in the Atlantic. The Royal Navy was fighting a desperate battle to keep the convoy routes open to keep the British Isles supplied. One great danger was the surface raiders, huge cruisers called "pocket battleships" that slipped out of German waters just before war was declared. The "Bismarck", The "Scharnhorst", The "Gneissau" and The "Graf Spee" were supplied by tanker & could strike anywhere. This is the story of how 3 lightly armed cruisers with only 6 and 8 inch guns boldly took on a powerful pocket battleship armed with 11 inch guns. They should have been blown out of the water before they could fire a single shot but ...
IMDb:
Code
http://www.imdb.com/title/tt0048990/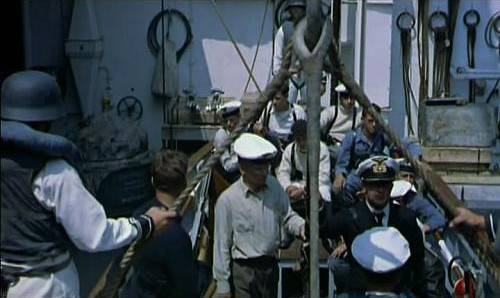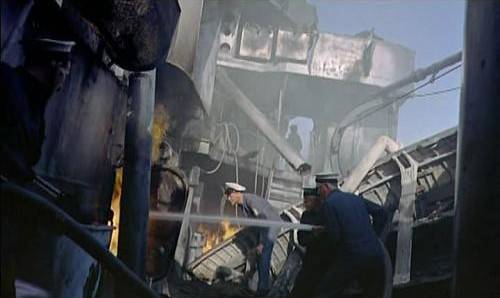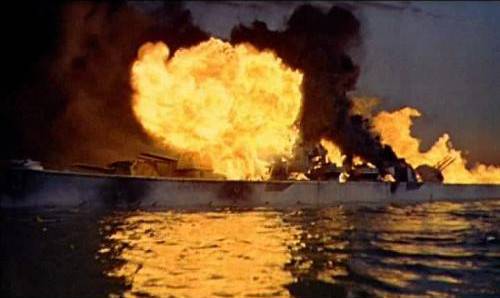 Links from the forum (atone)


Code
http://rapidshare.com/files/420064519/Battle.of.the.Riverplate.part01.rar
http://rapidshare.com/files/420064476/Battle.of.the.Riverplate.part02.rar
http://rapidshare.com/files/420064802/Battle.of.the.Riverplate.part03.rar
http://rapidshare.com/files/420065390/Battle.of.the.Riverplate.part04.rar
http://rapidshare.com/files/420065438/Battle.of.the.Riverplate.part05.rar
http://rapidshare.com/files/420071034/Battle.of.the.Riverplate.part06.rar
http://rapidshare.com/files/420071150/Battle.of.the.Riverplate.part07.rar
http://rapidshare.com/files/420073720/Battle.of.the.Riverplate.part08.rar
http://rapidshare.com/files/420074163/Battle.of.the.Riverplate.part09.rar
http://rapidshare.com/files/420076765/Battle.of.the.Riverplate.part10.rar
Code
http://www.megaupload.com/?d=X2A3UXHB
http://www.megaupload.com/?d=YBDCRLRS
http://www.megaupload.com/?d=2B5IIXOS
http://www.megaupload.com/?d=VFTJV4ZG
http://www.megaupload.com/?d=66N76F3J
http://www.megaupload.com/?d=35A27HOR
http://www.megaupload.com/?d=6D00F6F9
http://www.megaupload.com/?d=D6B0EBAW
http://www.megaupload.com/?d=ICAHFKWZ
http://www.megaupload.com/?d=BDB1YL2X
No Pass