Centurion (2010)
Director and Writer: Neil Marshall
XviD AVI | 720x304 | MP3 | Color: Color | Country: UK | Language:
English
| Subtitel: None | 1.45 GB | 93 Min l Genre: Action | Adventure | Drama | History | Thriller | War
Cast:
Michael Fassbender... Centurion Quintus Dias
Andreas Wisniewski... Commander Gratus
Dave Legeno... Vortix
Axelle Carolyn... Aeron
Dominic West... General Titus Virilus
Dhaffer L'Abidine... Arm Wrestling Opponent
JJ Feild... Thax
Lee Ross... Septus
David Morrissey... Bothos
Simon Chadwick... Carlisle Messenger
Ulrich Thomsen... Gorlacon
Ryan Atkinson... Gorlacon's Son
Paul Freeman... Governor Agricola
Olga Kurylenko... Etain
Jake Maskall... Roman Officer Argos
AD 117. The Roman Empire stretches from Egypt to Spain, and East as far as the Black Sea. But in northern Britain, the relentless onslaught of conquest has ground to a halt in face of the guerrilla tactics of an elusive enemy: the savage and terrifying Picts. Quintus Dias (Fassbender), sole survivor of a Pictish raid on a Roman frontier fort, marches north with General Virilus' (West) legendary Ninth Legion, under orders to wipe the Picts from the face of the earth and destroy their leader Gorlacon. But when the legion is ambushed on unfamiliar ground, and Virilus taken captive, Quintus faces a desperate struggle to keep his small platoon alive behind enemy lines. Enduring the harsh terrain and evading their remorseless Pict pursuers led by revenge-hungry Pict Warrior Etain (Kurylenko), the band of soldiers race to rescue their General and to reach the safety of the Roman frontier.
IMDb
Code
http://www.imdb.com/title/tt1020558/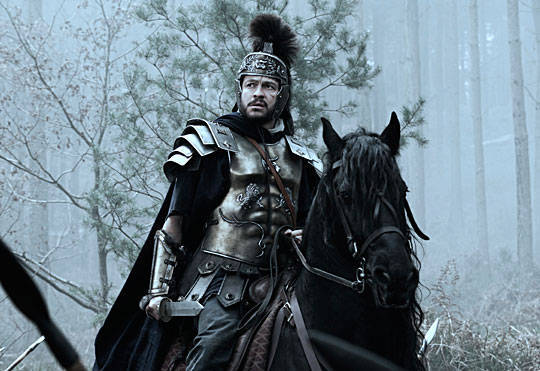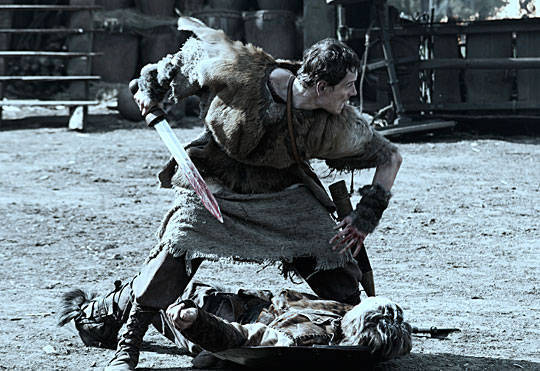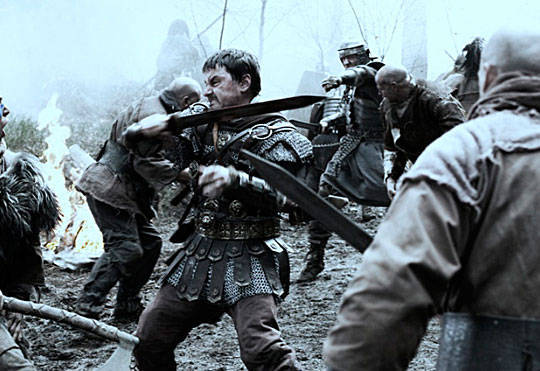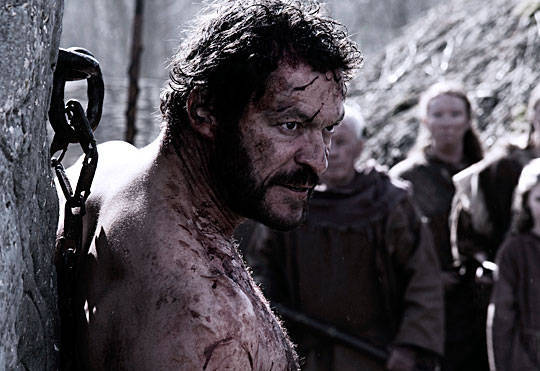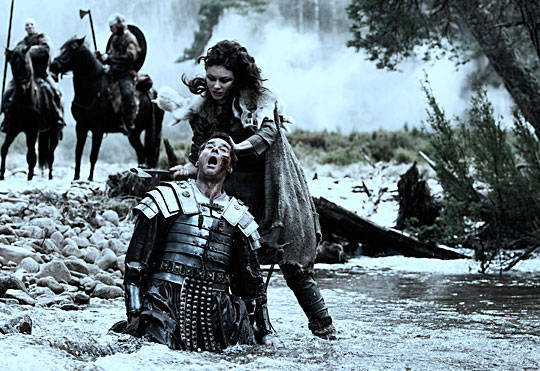 Code
http://www.rapidshare.com/files/414095112/cent10.cl8W.part01.rar
http://www.rapidshare.com/files/414045284/cent10.cl8W.part02.rar
http://www.rapidshare.com/files/414107606/cent10.cl8W.part03.rar
http://www.rapidshare.com/files/414095687/cent10.cl8W.part04.rar
http://www.rapidshare.com/files/414096487/cent10.cl8W.part05.rar
http://www.rapidshare.com/files/414101042/cent10.cl8W.part06.rar
http://www.rapidshare.com/files/414102092/cent10.cl8W.part07.rar
http://www.rapidshare.com/files/414088925/cent10.cl8W.part08.rar
http://www.rapidshare.com/files/414089450/cent10.cl8W.part09.rar
http://www.rapidshare.com/files/414050107/cent10.cl8W.part10.rar
http://www.rapidshare.com/files/414050043/cent10.cl8W.part11.rar
http://www.rapidshare.com/files/414089521/cent10.cl8W.part12.rar
http://www.rapidshare.com/files/414059493/cent10.cl8W.part13.rar
http://www.rapidshare.com/files/414051511/cent10.cl8W.part14.rar
http://www.rapidshare.com/files/414056436/cent10.cl8W.part15.rar
http://www.rapidshare.com/files/414056655/cent10.cl8W.part16.rar
Code
http://www.megaupload.com/?d=B58WW47W
http://www.megaupload.com/?d=F3F4M9MR
http://www.megaupload.com/?d=WTIQD44I
http://www.megaupload.com/?d=2G9SJ1RY
http://www.megaupload.com/?d=DJL4NQXN
http://www.megaupload.com/?d=98FVX9RO
http://www.megaupload.com/?d=PRG9980K
http://www.megaupload.com/?d=FY676J1U
http://www.megaupload.com/?d=A21AI7I0
http://www.megaupload.com/?d=09L71QVQ
http://www.megaupload.com/?d=JGSXSE5V
http://www.megaupload.com/?d=X66MAUZJ
http://www.megaupload.com/?d=855XIVR2
http://www.megaupload.com/?d=JL5V228V
http://www.megaupload.com/?d=WVSZ7IIK
http://www.megaupload.com/?d=QKICLKGG
Pass: D2324-DNL0K-H382R