Bittere Ernte (Angry Harvest) (1985)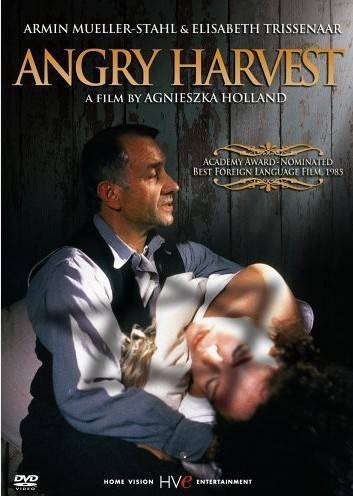 Director: Agnieszka Holland
DVDRip AVI | 672x496 | Sound: MP3 | Color: Color | Size: 1.47 GB | Runtime: 101 min l Country: West Germany | Language:
German
| Subtitels:
Eng, Por, Spa
| Genre: Drama | Romance | War
Cast:
Armin Mueller-Stahl... Leon Wolny
Elisabeth Trissenaar... Rosa Eckart
Wojciech Pszoniak... Cybulkowski
Gerd Baltus... Geistlicher
Anita Höfer... Pauline
Hans Beerhenke... Kaspar
Käte Jaenicke... Anna
Isa Haller... Magda / Zosia
Margit Carstensen... Eugenia
Kurt Raab... Maslanka
Klaus Abramowsky... Herr Rubin
Wolf Donner... Walden
Malgoscha Gebel... Frau Rubin
Heidi Joschko... Alte Frau
Tilly Lauenstein... Frau Kaminska
Andreas Wendland... SS-Mann
In the winter of 1942-43, a Jewish family leaps from a train going through Silesia. They are separated in the woods, and Leon, a local peasant who's now a farmer of some wealth, discovers the woman, Rosa, and hides her in his cellar. Leon's a middle-aged Catholic bachelor, tormented by his sexual drive. He doesn't tell Rosa he's seen signs her husband is alive, and he begs her to love him. Rosa offers herself to Leon if he'll help a local Jew in hiding who needs money. Leon pays, and love between Rosa and him does develop, but then Leon's peasant subservience and his limited empathy lead to tragedy. At the war's end, a ray of sunshine comes from an unexpected place.
IMDb
Code
http://www.imdb.com/title/tt0088811/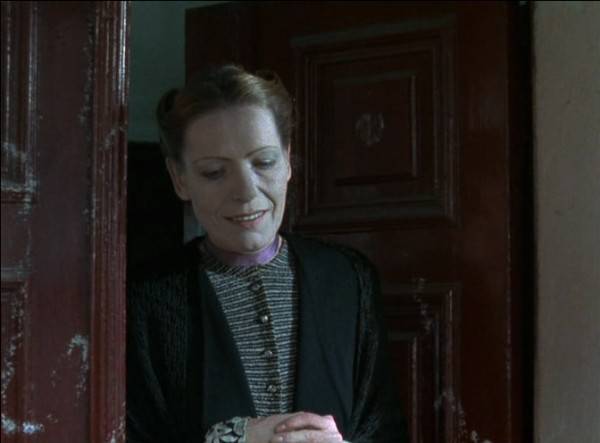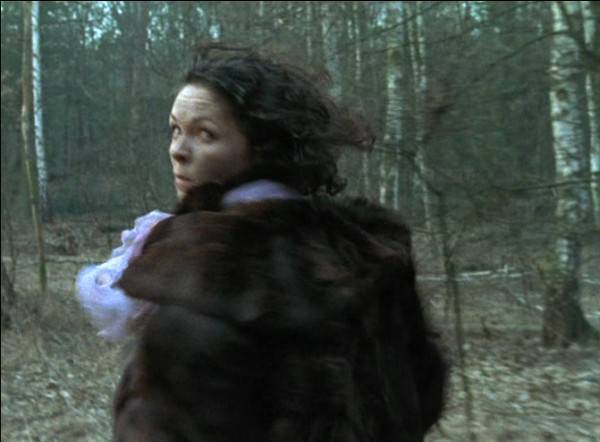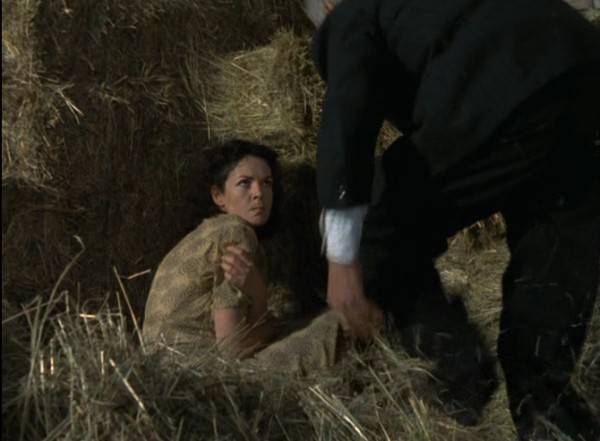 Code
http://www.rapidshare.com/files/414465765/Bit.Ern.Ang.Ha.85.part01.rar
http://www.rapidshare.com/files/414372321/Bit.Ern.Ang.Ha.85.part02.rar
http://www.rapidshare.com/files/414372319/Bit.Ern.Ang.Ha.85.part03.rar
http://www.rapidshare.com/files/414440442/Bit.Ern.Ang.Ha.85.part04.rar
http://www.rapidshare.com/files/414374249/Bit.Ern.Ang.Ha.85.part05.rar
http://www.rapidshare.com/files/414374978/Bit.Ern.Ang.Ha.85.part06.rar
http://www.rapidshare.com/files/414442559/Bit.Ern.Ang.Ha.85.part07.rar
http://www.rapidshare.com/files/414445342/Bit.Ern.Ang.Ha.85.part08.rar
http://www.rapidshare.com/files/414447904/Bit.Ern.Ang.Ha.85.part09.rar
http://www.rapidshare.com/files/414448009/Bit.Ern.Ang.Ha.85.part10.rar
http://www.rapidshare.com/files/414452471/Bit.Ern.Ang.Ha.85.part11.rar
http://www.rapidshare.com/files/414452672/Bit.Ern.Ang.Ha.85.part12.rar
http://www.rapidshare.com/files/414456651/Bit.Ern.Ang.Ha.85.part13.rar
http://www.rapidshare.com/files/414457096/Bit.Ern.Ang.Ha.85.part14.rar
http://www.rapidshare.com/files/414460983/Bit.Ern.Ang.Ha.85.part15.rar
http://www.rapidshare.com/files/414462123/Bit.Ern.Ang.Ha.85.part16.rar
Code
http://www.megaupload.com/?d=Q4XAT9XM
http://www.megaupload.com/?d=SC7BV3YM
http://www.megaupload.com/?d=MOQS8XWW
http://www.megaupload.com/?d=DXNY835O
http://www.megaupload.com/?d=LZT067MH
http://www.megaupload.com/?d=7VPRVBQ4
http://www.megaupload.com/?d=DKX3NTVC
http://www.megaupload.com/?d=3A2V9MTU
http://www.megaupload.com/?d=FVWAILMU
http://www.megaupload.com/?d=6VDZEMM8
http://www.megaupload.com/?d=6EPHP3A8
http://www.megaupload.com/?d=Y3M0WK8D
http://www.megaupload.com/?d=C1QVU8R7
http://www.megaupload.com/?d=GUPSAZW5
http://www.megaupload.com/?d=UP7M7EY7
http://www.megaupload.com/?d=GR1UM2D7
Pass: buats