$5 a Day (2008)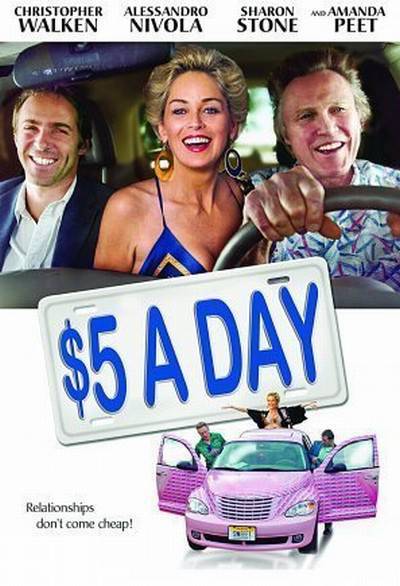 Director: Nigel Cole
Writers: Neal H. Dobrofsky, Tippi Dobrofsky
DVDRip.XVID AVI | 640x352 | Sound: MP3 | Color: Color | Size: 700 MB | Runtime: 98 min l Country: USA | Language:
English
| Subtitels: Eng, Ita | Genre: Comedy | Drama
Cast:
Christopher Walken... Nat Parker
Alessandro Nivola... Ritchie Flynn Parker
Sharon Stone... Dolores Jones
Dean Cain... Rick Carlston
Peter Coyote... Burt Kruger
Amanda Peet... Maggie
Beth Bailey... Real Estate Lady
Marya Beauvais... Realtor
Frank Bond... Bar Manager
Christopher Dempsey... Tim Webber
Christopher Hagen... Marty
Anne Johns... Kruger's wife
Diana Maimin... Desk Clerk
Mike Miller... Pharmaceutical CEO
Mandy Olsen... Hospital Nurse
The conservative son of a thrifty conman begrudgingly joins his father on the road, after years of separation. The son a reformed conman, doesn't want anything to do with his father. The son also feels he is being conned into joining his father on the road, but soon learns the real reason for this, and the lessons he learns will change his life.
IMDb
Code
http://www.imdb.com/title/tt1024733/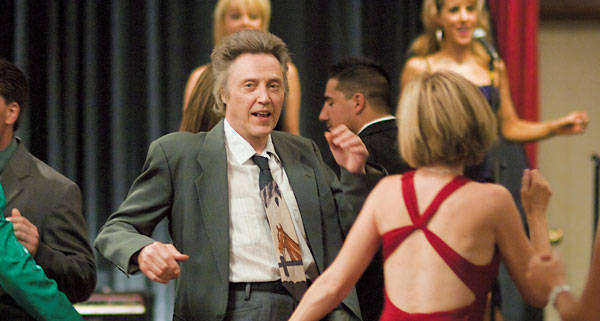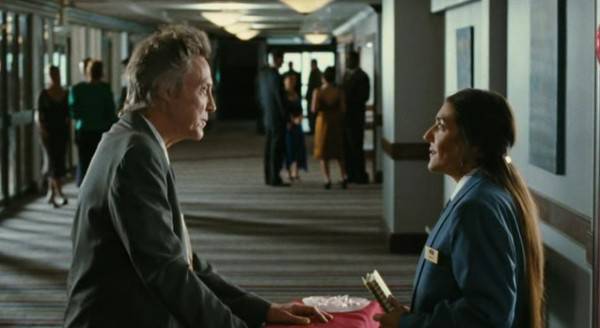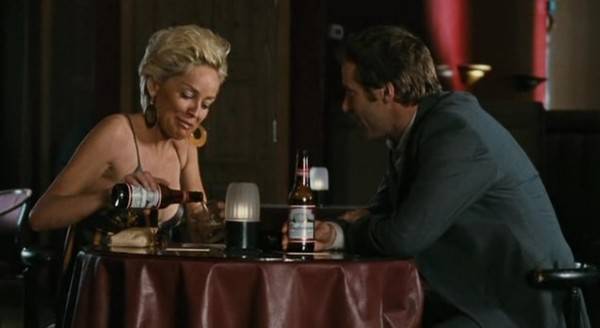 Code
http://www.rapidshare.com/files/415299450/Five.Dollars.a.Day.part1.rar
http://www.rapidshare.com/files/415299520/Five.Dollars.a.Day.part2.rar
http://www.rapidshare.com/files/415301951/Five.Dollars.a.Day.part3.rar
http://www.rapidshare.com/files/415304459/Five.Dollars.a.Day.part4.rar
http://www.rapidshare.com/files/415304717/Five.Dollars.a.Day.part5.rar
http://www.rapidshare.com/files/415308212/Five.Dollars.a.Day.part6.rar
http://www.rapidshare.com/files/415311218/Five.Dollars.a.Day.part7.rar
http://www.rapidshare.com/files/415311548/Five.Dollars.a.Day.part8.rar
Code
http://www.megaupload.com/?d=ZMWXE0N0
http://www.megaupload.com/?d=C6050FH0
http://www.megaupload.com/?d=6VSZSEYQ
http://www.megaupload.com/?d=YKCNAY70
http://www.megaupload.com/?d=NGSRA1FO
http://www.megaupload.com/?d=Q362O17S
http://www.megaupload.com/?d=P5QV9EJK
http://www.megaupload.com/?d=X8Q9RFRY
No Pass