(Comedie) Ensemble c'est trop [DVDrip] 2010
Re-post
... from the web ...
XviD-910 | mp3@134 | 608x320 |
French
(no sub yet) |
1h33
| 700 Mb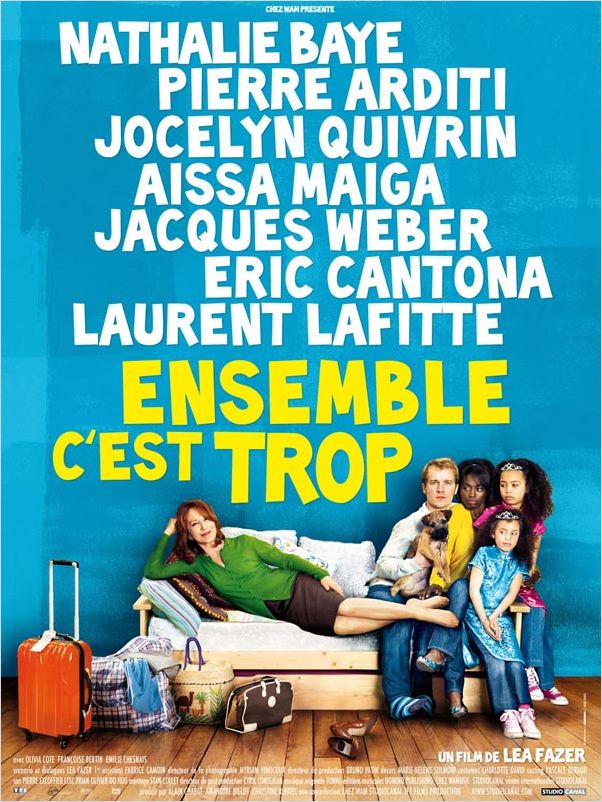 France
17 Feb 2010
Realisation Léa FAZER
Avec
Nathalie Baye, Pierre Arditi ...
For the Frenchies -->
http://www.unifrance.org/film/30225/ensemble-c-est-trop
Clémentine and Sébastien are a young couple who have become trapped in the stale routine of their work and parental responsibilities. But things take a sudden turn for the worse when Sébastien's mother, Marie-France, moves in with them, having learned of her husband's infidelity. Devastated by the failure of her marriage, Marie-France behaves like a wayward teenager, sapping the morale of her reluctant hosts...
IMDB
Code
http://www.imdb.com/title/tt1570577/
Screenshots avec MPC
New links 12 July 2010
Code
http://rapidshare.com/files/406466848/ens_em_blece_st_trop.part7.rar
http://rapidshare.com/files/406464952/ens_em_blece_st_trop.part6.rar
http://rapidshare.com/files/406463658/ens_em_blece_st_trop.part5.rar
http://rapidshare.com/files/406462223/ens_em_blece_st_trop.part4.rar
http://rapidshare.com/files/406460677/ens_em_blece_st_trop.part3.rar
http://rapidshare.com/files/406458865/ens_em_blece_st_trop.part2.rar
http://rapidshare.com/files/406457461/ens_em_blece_st_trop.part1.rar
Or
Code
http://www.fileserve.com/file/2gysp7E/Thelma.L.et.Chantal_FR_DVDRiP.avi
Or
Code
http://www.megaupload.com/?d=K9VSHW0Z
No Pass