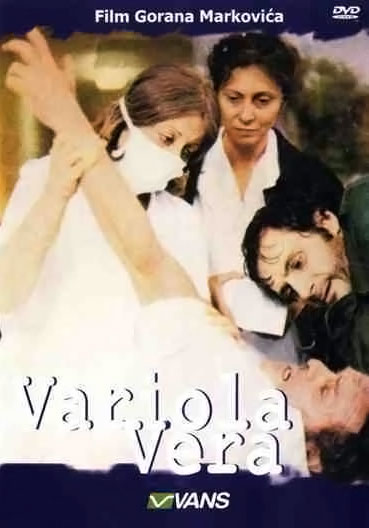 Director: Goran Marković
Writers: Goran Marković & Milan Nikolić
Cast: Rade Šerbedžija, Erland Josephson, Dušica Žegarac, Varja Đukić
Release date: 9.7.1982.
In
Serbo-croatian
/ English srt
Genre: Drama
Country: Yugoslavia
True story about 1972 epidemic outbreak of small poxes in Yugoslavia. Albanian muslim from Kosovo brought this disease from Mecca, after being on pilgrimage. He died, but infection spreads around. In the moment when the responsible ones realize that the disease considers to be eradicated, it is too late. Variola vera starts to rage, tempting individuals as well as society. Infected persons are isolated and left to terrible disease logic, completely forgotten by everyone and regarded as distant past.
Goran Marković used elements of horror for the first time in his movies, and in the main role is famous Rade Šerbedžija ("Ultimate Slovene" in Hollywood movies) when he was relatively young.
Code
http://www.imdb.com/title/tt0083275/




Code

http://rapidshare.com/files/242490328/VariolaVera-www.SWtim.org.part1.rar
http://rapidshare.com/files/242490372/VariolaVera-www.SWtim.org.part2.rar
http://rapidshare.com/files/242490393/VariolaVera-www.SWtim.org.part3.rar
http://rapidshare.com/files/242490451/VariolaVera-www.SWtim.org.part4.rar
http://rapidshare.com/files/242490384/VariolaVera-www.SWtim.org.part5.rar
http://rapidshare.com/files/242490507/VariolaVera-www.SWtim.org.part6.rar
http://rapidshare.com/files/242490446/VariolaVera-www.SWtim.org.part7.rar
English subs: http://rs.titlovi.com/prevodi/prevodi.aspx?prevod=variola%20vera&jezik=



no password