Saat po long (2005)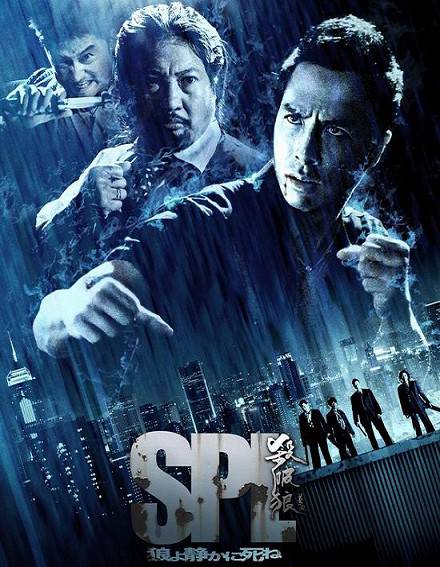 Director: Wilson Yip | Writers: Wilson Yip and Kam-Yuen Szeto
DVDRip-xvid AVI | 608x336 | Sound: MPEG Layer-3 | Language: Cantonese | Mandarin | Subtitel: English | Color: Color | Size: 700 MB | Runtime: 93 min l Genre: Action | Crime | Drama | Thriller | Country: Macau | Hong Kong
Cast:
Donnie Yen ... Insp. Ma Kwun
Simon Yam... Det. Chan Kwok Chung
Sammo Hung Kam-Bo... Wong Po (as Sammo Hung)
Jacky Wu... Jack (as Jing Wu)
Kai Chi Liu... Det. Lok Kwun Wah (as Liu Kai Chi)
Danny Summer... Det. Kwok Tsz Sum
Ken Chang... Det. Lee Wai Lok
Austin Wai... Det. Cheung Chun Fei
Timmy Hung... Drug Trafficker
Tat Chi Chan... Policeman (as Chan Tat Chee)
Jing-kei Liang... Wong Po's Wife (as Liang Jing Kei)
Vincent Sze... Chan Wai
Kenji Tanigaki... Wong Po's Bodyguard
Ching-Lam Lau... Hoi Yee (as Lau Ching Lam)
Maggie Poon... Sum's Daughter (as Maggie Poon Mei Ki)
Chan, an articulate senior detective nearing the end of his career, is taking care of the daughter of a witness killed by ruthless crime lord Po. Martial arts expert Ma is set to take over as head of the crime unit, replacing Chan who wants an early retirement.
IMDb
Code
http://rapidshare.com/files/391726545/saat.po.long.05.part1.rar
http://rapidshare.com/files/391726434/saat.po.long.05.part2.rar
http://rapidshare.com/files/391748522/saat.po.long.05.part3.rar
http://rapidshare.com/files/391738300/saat.po.long.05.part4.rar
http://rapidshare.com/files/391748535/saat.po.long.05.part5.rar
http://rapidshare.com/files/391764641/saat.po.long.05.part6.rar
http://rapidshare.com/files/391761174/saat.po.long.05.part7.rar
http://rapidshare.com/files/391763136/saat.po.long.05.part8.rar
No Pass